Susanna Bonini
Rome Correspondent
Ms. Susanna Bonini is a journalist and TV producer with over 20 years of professional experience in Italy and abroad.
After graduating at the Institut for Political Sciences "Cesare Alferi", Florence and carrying out research on  the comparison of political systems at the Institut d'Etude Politiques de Paris, she obtained a post-graduate degree in Communications, Media and Multimedia at the Institut Francais de Presse.
Passion for journalism and interest for international affairs led her to France, where she started reporting and writing stories for several European magazines. They led her thereafter to take on new professional challeges in Rome, Brussels and Washington DC. As journalist-producer she contributed to the launch of "Global Economic Review-Pianeta Economia", a weekly TV format focusing on international economics and business coproduced by RaiNews24 and aired by several TV channels worldwide. She wrote features and produced TV news packages before covering world news for paneuropean and multilingual TV channel Euronews, in Lyon. As Brussels-based correspondent of Italian private largest news agency, Adnkronos, she covered the main EU events including summits and the 2003 Italian Precidency of the EU. Posted in Washington 4 years ago, she kept corresponding both for the news and the TV services of  Adnkronos, on topics ranging from politics and economics to culture and lifestyle.
Email:  susannabonini@usitalyforum.com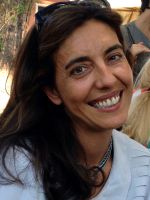 Renzo Cianfanelli
UN Contributing Editor
Mr. Renzo Cianfanelli is an award-winning foreign correspondent and columnist, holding a DrJur in Law and Monetary Economics (Rome, La Sapienza), currently based at the United Nations in New York. Soon after graduation, he left his native Italy for London, with a 4-year contract as a broadcaster with the BBC. He then joined RCS Corriere della Sera, Italy's main media group, for which he served in a variety of international posts over nearly 30 years. These included London and US Bureau Chief, Moscow special correspondent, and world correspondent-at-large. As a war correspondent, he covered most recent conflicts from Bosnia to Iraq. He also writes a monthly column in Longitude, Italy's journal in English on World Affairs.
Email:  renzocianfanelli@usitalyforum.com

Benjamin Hilgenstock
Strategic Communications Coordinator, Washington


Mr. Benjamin Hilgenstock is responsible at the US-Italy Global Affairs Forum for the planning and promotion of events as well as for the Forum's website and social media presence. Benjamin is currently a research fellow at the Center for Transatlantic Relations. He is a doctoral candidate in the Department of Political Science at Christian Albrechts-Universität Kiel, Germany and is conducting research on the U.S. foreign policy decision making process, specifically process dysfunctionalities as a result of small group decision making within the executive branch. Most recently, he spent three years as a visiting research scholar in the Department of Political Science at Johns Hopkins University. Benjamin holds a Master of Arts degree in political science from Johannes Gutenberg-Universität Mainz, Germany with a concentration in comparative government and minors in economics and German constitutional law. He also completed a certificate program at American University in American politics and possesses a comprehensive understanding of political structures and dynamics in both the United States and Europe.
 

Email:  bhilgenstock@usitalyforum.com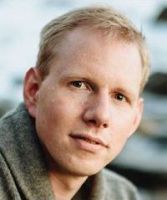 Tommaso De Zan
Strategic Communications Consultant, Rome
Mr. Tommaso De Zan is a strategic communcations consultant with the US-Italy Global Affairs Forum and junior researcher at the International Affairs Institute (IAI), one of the leading foreign affairs think tanks in Italy. His research interests lie at the intersection between international security, technology, and policy. He holds a master's degree in International Relations from the University of Bologna. During his academic career, he was an exchange student at the Ecole des Sciences Politiques et Sociales, Université Catholique de Louvain, and at the University of Denver's Josef Korbel School of International Studies. Prior to join IAI, he interned at the International Peace Research Institute in Geneva"
Email:  tommasodezan@usitalyforum.com