Mr. Daniele Moro is the former Editor in Chief of Tg5, the flagship TV news channel in Italy (an 8pm newscast with 7.8 million viewers) and a war reporter. He has covered most of the global conflict areas from the field since the 1970s, firstly for the written press, then radio and TV, including Nicaragua, Northern Ireland, Western Sahara, Cyprus, the Middle East, the Horn of Africa, Kosovo, Mozambique, and Afghanistan. He earned the Italian Pulitzer prize for investigative journalism, then the European one (Senate,Vienna,Austria) for war crimes reporting.

Email:  danielemoro@usitalyforum.com

Donald N. Jensen
Director
Dr. Donald Jensen is a fellow at the Center for Transatlantic Relations. From 2002-2008 he was Director of Research and Analysis at Radio Free Europe/Radio Liberty, where he oversaw that international news organization's analytical publications, including the daily RFE/RL Newsline. He also managed the organization's extensive program of conferences and briefings. Dr. Jensen writes extensively on Russian domestic politics, foreign policy, security and energy issues, especially the politics of Russian business. Dr. Jensen received his B.A. from Columbia University and Master's and Ph.D. in government from Harvard.

Email:  donaldjensen@usitalyforum.com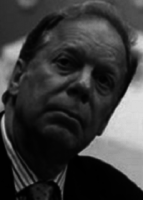 Susan High
Secretary
Ms. Susan High is the Library Services Supervisor at the Johns Hopkins University's Paul H. Nitze School of Advanced International Studies. She worked 18 years (1992-2010) at the Robert H. Evans Library at SAIS Europe in Bologna, Italy and transferred to the Mason Library in Washington, D.C. in 2010. Susan grew up in the Foreign Service in South America and majored in Spanish in college. After 8 years in the hotel business, she moved to Italy to raise a family.
Email: susanhigh@usitalyforum.com