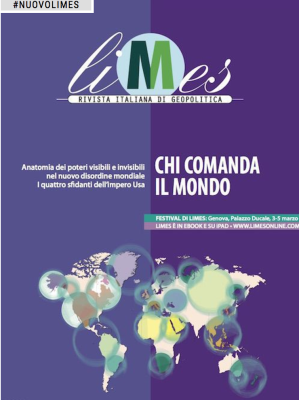 The Slow Food Global Experience

High-quality products for cultural preservation and local development
February 8th 2017, 12 - 2 PM, Johns Hopkins University
1

Richard McCarthy - Executive Director of Slow Food USA

2

Richard McCarthy - Executive Director of Slow Food USA

3

Mike Koch - Firefly Farms and FreshFarm Markets

4

Johns Hopkins University

5

Slow Food: Presidia

6

Slow Food - Tunisia

7

Firefly Farms

0

Our four panelists: Daniele Moro, Richard McCarthy, Leila Chennoufi and Mike Koch

8

Opening remarks: Francesca Casazza, The Italian Cultural Society
March 3-5, 2017 |  Palazzo Ducale, Genova
IV Edition: "Who rules the world - Chi comanda il mondo" The festival hosted three days of meetings with journalists and political experts. In this occasion Laura Canali will present the Maps exhibition "Dissolvenze".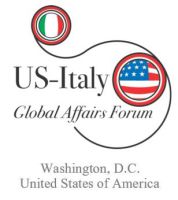 Click on the image to display more pictures of the event.
If you missed the conference, watch the live stream  on our FB page: http://bit.ly/2l4q4tS

One year after the Panama Papers: Progress on anonymous corporate ownership?

Washington DC March 30, 2017, 2:00- 4:00 p.m. EST
The Brookings Institution, Falk Auditorium, 1775 Massachusetts Avenue, N.W
Washington, DC  20036
ISPI - Palazzo Clerici, Via Clerici 5
The Western Balkans in the European Union:
enlargement to what, accession to what?

Rome, 5 April 2017 - 9.00 – 16.30
International Conference Hall
Ministry of Foreign Affairs and International Cooperation (P.le della Farnesina, 1)
The US-Italy Global Affairs Forum, The Italian Cultural Society of Washington DC, SAIS-Italian Society and TAYP - Tunisian American Young Professionals hosted the conference "The Slow Food Global Experience: High-quality products for cultural preservation and local development" .
 ​

​The Executive Director of Slow Food USA, Richard McCarthy together with Slow Food representatives and World Bank experts talked about the future of food sustainability, biodiversity and local development. Through the comparison of the Italian, American, Swiss and Tunisian experience, they discussed how cooperation could be essential in terms of agricultural development and community preservation. Participants also had the opportunity to learn more about Slow Food's main initiatives: The Ark of Taste, Terra Madre and Presidia. It has been an inspiring and memorable event! Thanks to our wonderful guests: Richard McCarthy - Slow Food USA, Leila Chennoufi - Worldbank, Mike Koch - FireFly Farms and FRESHFARM Markets, Daniele Moro - The US-Italy Global Affairs Forum and Francesca Casazza -The Italian cultural society for sharing their knowledge and experience. Many thanks to Nazarena Lanza for her valuable input on Slow Food in Tunisia and to Slow Food Tebourba for sharing the good food! A special thanks goes to the audience who contributed to make the conference an engaging and passionate discussion.


​

This video includes an  exclusive interview with Richard McCarthy, Executive Director of Slow Food USA and member of Slow Food International by Antonella Ciancio, Video Editor in Chief of the Forum.
​

Richard McCarthy, Executive Director of Slow Food USA